Together, we are Building The Future,
Brick by Brick, Mind by Mind.
Like bricks stacking upon bricks, knowledge is built. Children must first learn the "ABCs" to read, and must learn to read to allow them to write, research, and reason. Learning is construction – knowledge building upon knowledge. The Education Foundation of Palm Beach County empowers public education by supplying the builders – the district's schools and educators – with the essential materials required for the task. From awarding grants to support innovative programs and scholarships to providing necessary school supplies and resources from Red Apple Supplies, the Foundation's signature program, the Education Foundation plays an integral role in supporting the vital development of over 180,000 students in The School District of Palm Beach County, representing the future of our community.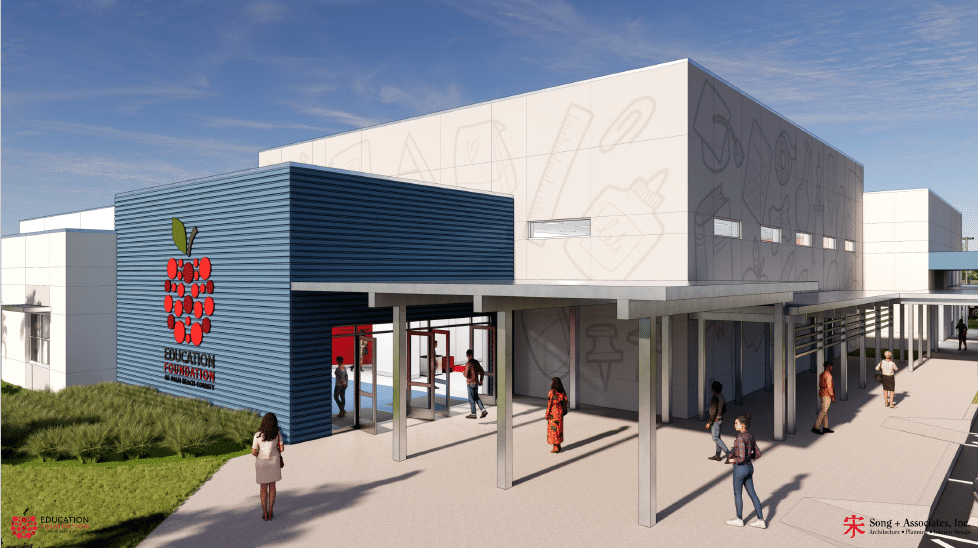 The Education Foundation of Palm Beach County, in partnership with the generous support of the community and the Foundation's philanthropic and corporate partners, is building a 32,000 sq. ft. facility that will serve as an education innovation hub, helping ensure high-quality public education by providing equity and access to resources and innovative programming for students and teachers in Palm Beach County. The new building also includes a training facility, offering professional development for teachers and supporting over 100 programs, including the expansion of Red Apple Supplies, a free teacher resource store, equipping teachers with essential resources for their classrooms.