Your
support
gift
voice
action
can help change the world through education!
Discover how you or your business can make a meaningful contribution to our work.
There are a variety of ways to contribute to the mission and work of the Education Foundation of Palm Beach County. 
We align your passions with your contribution to assist you in leaving a meaningful impact on students, schools and our community.
As our programs expand, the need for your support grows with the increasing needs in our school district. We want to help you get involved!
Together, we are Building The Future...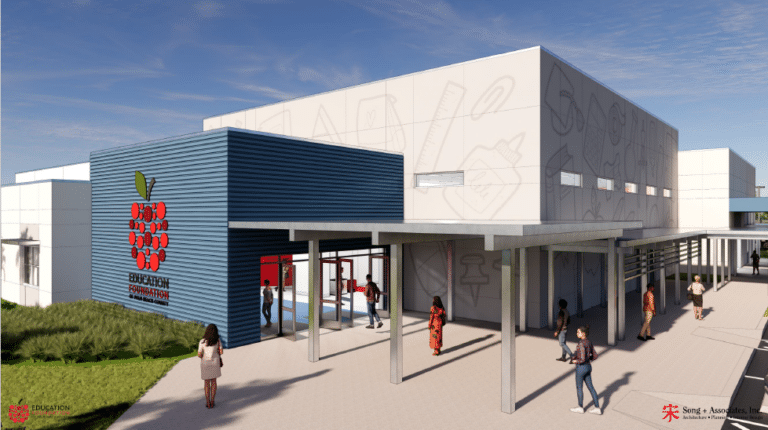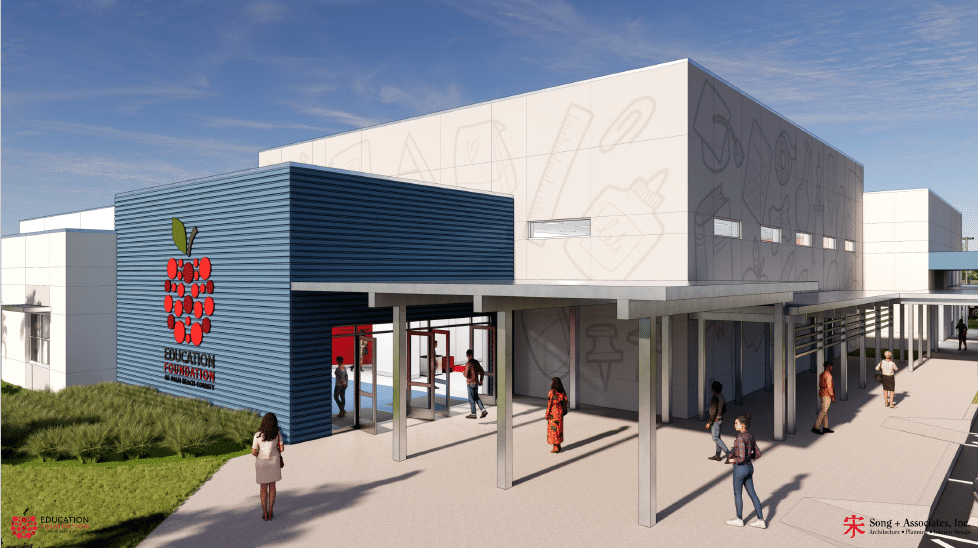 The Education Foundation of Palm Beach County, in partnership with the generous support of the community and the Foundation's philanthropic and corporate partners, is building a 32,000 sq. ft. facility that will serve as an education innovation hub, helping ensure high-quality public education by providing equity and access to resources and innovative programming for students and teachers in Palm Beach County. The new building also includes a training facility, offering professional development for teachers and supporting over 100 programs, including the expansion of Red Apple Supplies, a free teacher resource store, equipping teachers with essential resources for their classrooms.