GoTeach! Classroom Grant Program: Grant Writing Workshop
5/22/2023 | 3:30 PM
Free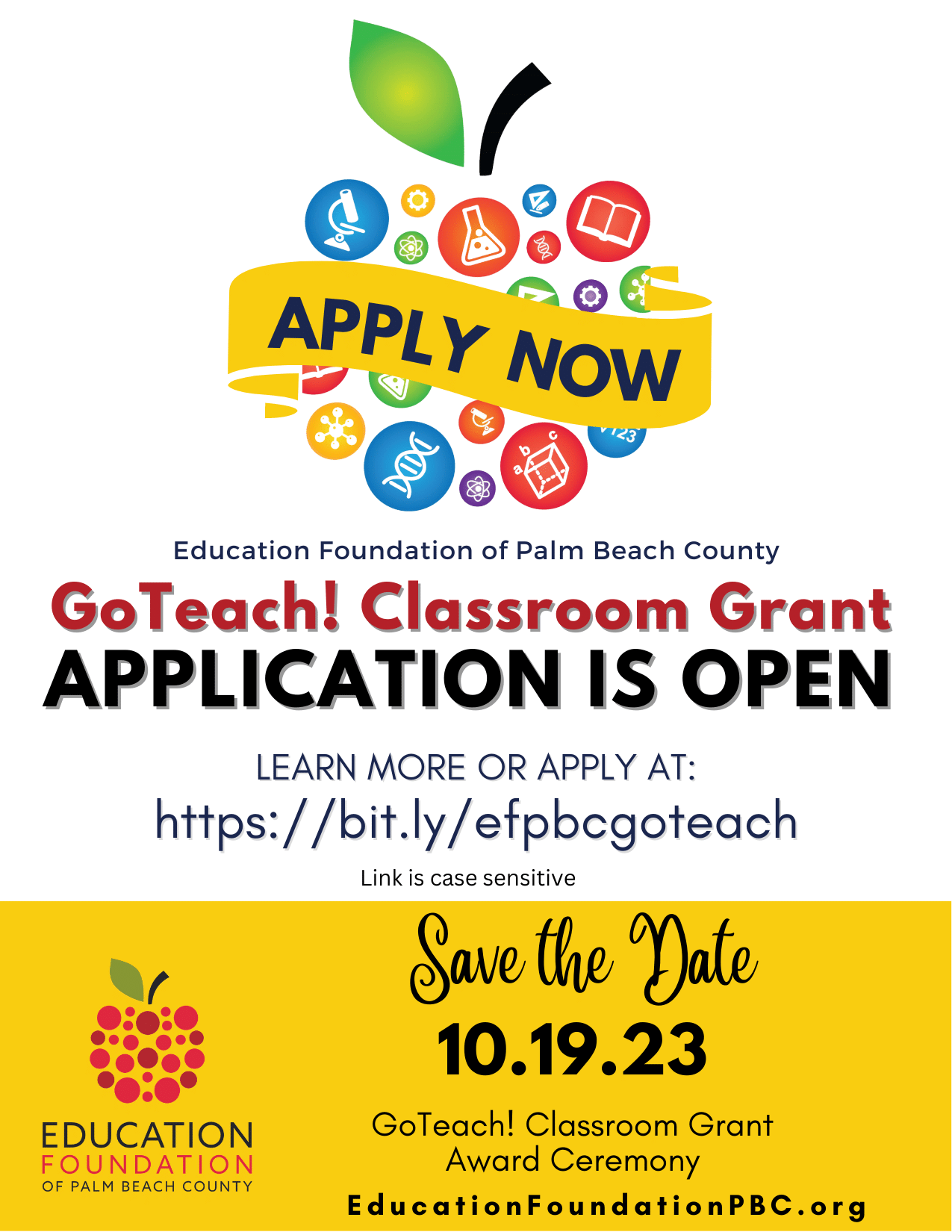 This webinar series aims to support Palm Beach County teachers in developing an application for the competitive GoTeach! Classroom Grants.
The Education Foundation of Palm Beach County's GoTeach! Classroom Grants encourage educators to create innovative and exciting educational opportunities for their students. GoTeach! Classroom Grants focus on these priority areas: Literacy, Career Education, Financial Literacy, and STEM (Science, Technology, Engineering, and Mathematics).
GoTeach! Classroom Grant funding ranges from $1,000 up to $5,000 depending on the award level. Once the grant application is submitted, it is reviewed by the Education Foundation's Programs & Grants committee, which includes board members and other volunteer community leaders. Classroom grants are awarded in the fall at an awards ceremony, and grantees are required to submit results, photos, and a summary of how the funds were used at the end of the school year.