Celebrate the Great
2/1/2024 | 5:00 PM

-

7:30 PM
presents
CELEBRATE THE GREAT
HONORING PBC SCHOOL DISTRICT LEADERS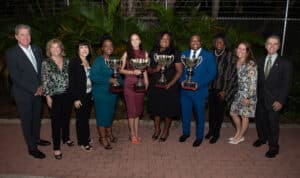 The Education Foundation of Palm Beach County proudly partners with The School District of Palm Beach County and recognizes top educational leaders at a special celebration, bringing together philanthropic and business leaders along with School District Leadership.  Nominees will represent each of the School District's great leaders of the year in the following categories:
Principal of the Year
Assistant Principal of the Year
Teacher of the Year
School District-Related Employee
Winners will be announced LIVE at the event!
Registration will open soon!
Support our students, teachers, and schools – Become an event sponsor!
Click HERE to see all the sponsorship opportunities
For details, contact Angel at 352-284-7228 or by email at Angel@EducationFoundationPBC.org