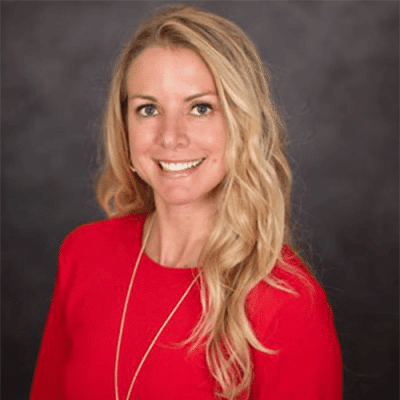 Teresa Dabrowksi serves as the Chief Engagement Officer for the Education Foundation of Palm Beach County. Her role includes collaborating with Palm Beach County businesses and individuals to help create powerful partnerships that improve the quality of public education throughout our community, with a focus on our Red Apple Supplies store.
Prior to joining the team, Teresa was an educator with over eleven years of teaching experience. She then served as the Heart Walk Director for the American Heart Association and helped to oversee corporate partnerships, volunteer recruitment and managment, and event logistics for the Palm Beach County Heart Walk and CycleNation. Her passion, dedication and commitment to make a difference in our local schools inspire her to continue the momentum and share the mission and value of our public education system.
Teresa is a graduate from the University of Akron and enjoys spending time with her two little girls. She is also active in the community, teaches indoor cycling and loves to run.