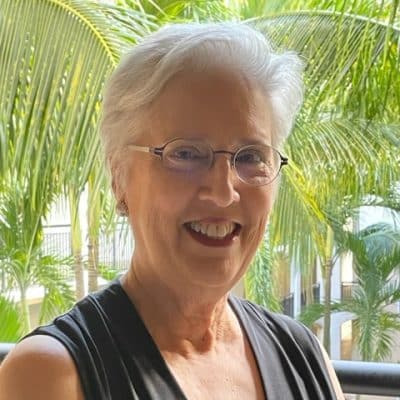 Program and Grants Specialist
Ronnie is excited to join the Education Foundation of Palm Beach County team.  Before moving to Florida just two years ago, she enjoyed a lengthy career developing and managing programs and raising substantial funds for arts and education organizations.  She established successful development programs for the Morgan Library and Museum and the Caramoor Music Festival (NY). For nearly three decades, she served as Executive Director of the Aston Magna Music Festival. Additionally, she ran the institutional development program for the Performing Arts Center at SUNY Purchase (State University of New York), Lehman College (City University of New York), and Manhattan School of Music. While living in Danbury, CT, she was also involved in local civic projects, working with the mayor and city council members to achieve successful results.
She has a particular passion for helping to ensure that students from underrepresented populations receive a quality education and the tools they need to succeed both in high school and whichever post-secondary pathway they choose.
When not working, Ronnie enjoys watching old movies, cooking, and spending time with her two daughters and granddogs.