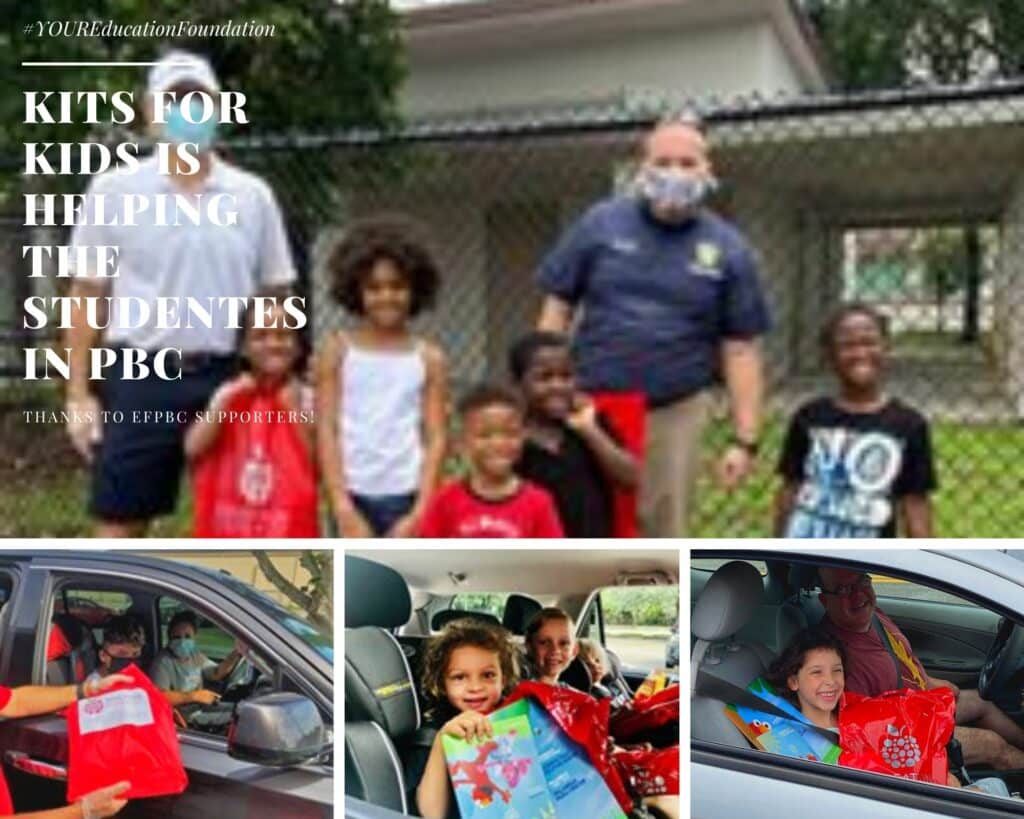 A sunny day in South Florida is a reason to celebrate – and to distribute Kits for Kids! Even a little bit of rain didn't dampen the spirits of #YOUREducation staff and volunteers on June 5, 2020 as they visited Lake Park Elementary School and Forest Park Elementary School to give out school supplies to families who needed and appreciated them.
Thank you to all of the Education Foundation's community partners for "Rising to the Challenge" and helping to provide the Kits for Kids. Individuals, businesses and philanthropic organizations have been making sure that students have what they need by helping us to fund, assemble and distribute  these much-needed student supplies.
The June 5th distribution of kits included learning supplies, books, games and hygiene products. EFPBC will continue to meet the needs of the students throughout the summer. 
Together, we show that every student counts! Thank you to all who are supporting Kits for Kids in the community!