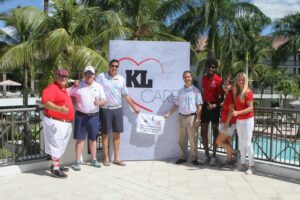 Why does your company/organization support education?
We believe great communities must have great education. KL has been consistently active with organizations supporting this foundational element. We have a long-standing commitment to initiatives that consider student opportunities and success.
What drew you to the Education Foundation?
As a Palm Beach-based company and builder for the School District of Palm Beach County, we apply our mission of relentlessly advancing our client's vision beyond expectations to connecting with the District's commitment to advancing student achievement.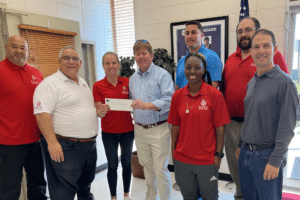 What is the most impactful program/grant/event/initiative or volunteer opportunity your company has participated in partnership with the Education Foundation and why?
In the past year, KL Cares (Kaufman Lynn's philanthropic arm) partnered with the Education Foundation to host KL's inaugural Golf Classic – a tournament created to benefit community-driven organizations. For our first benefactor, we couldn't think of a better program to support!  With over 40 local area sponsors and 144 golfers in play, the tournament generated sizable proceeds that were donated to the Education Foundation.
How does volunteerism, corporate and social responsibility, and partnering with the Education Foundation of Palm Beach County align with your corporate values?
As community builders, we seek ways to partner with high-impact organizations like the Education Foundation of Palm Beach County. Our culture of caring for the communities in which we build aligns with the Foundation's mission of facilitating student achievement through supporting high-quality public education. KL Cares, our philanthropic arm, actively supports a variety of initiatives with an emphasis on student-centric programs. We're currently conducting our annual Back-To-School Backpack Drive where we'll donate vital school supplies to the Dr. Mary McLeod Bethune Elementary School in Riviera Beach.
What would you say to a business about WHY they should support the Education Foundation of Palm Beach County's mission to ensure high-quality public education in Palm Beach County?
As a community business, we're conscious of the impact that great education has on local, national, and global advancement, both present and future. By joining the Education Foundation in championing educational opportunities for all students, we're helping to create a powerful vehicle for the betterment of Palm Beach County and beyond.
To learn more about Kaufman Lynn Construction visit their website at www.kaufmanlynn.com