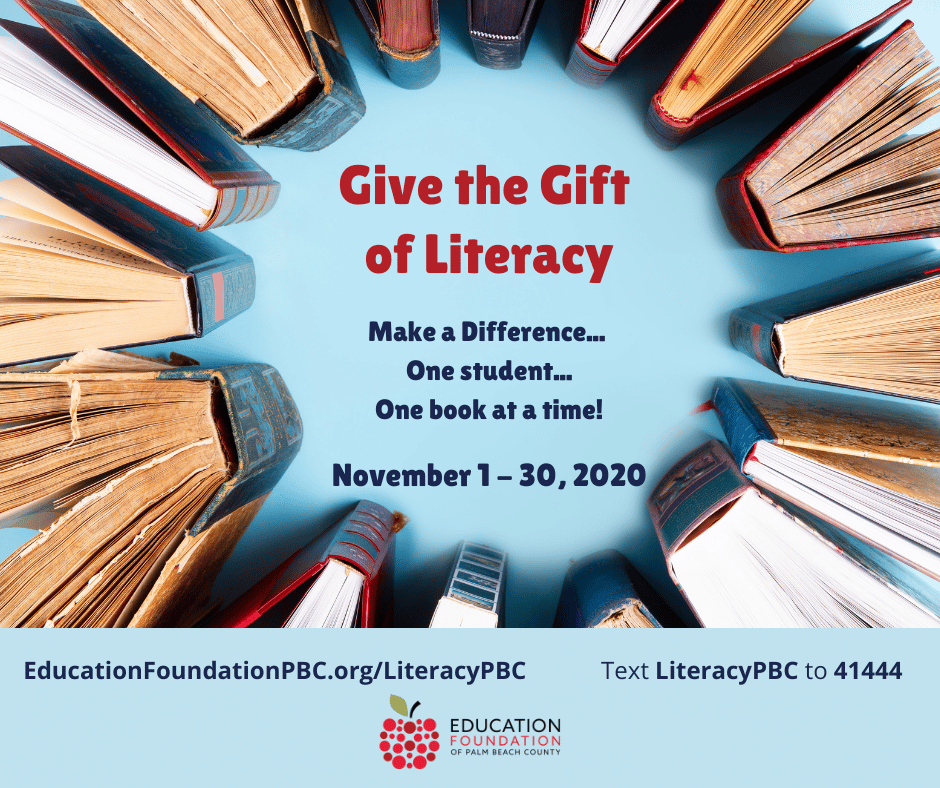 HELP STUDENTS GAIN ACCESS TO MORE BOOKS AND IMPROVE READING SCORES
Access to books is one of the greatest contributors to educational equality. Books have been shown to have a positive relationship with a child's interest in reading, academic and writing performance, and language development. In 2019, 46% of students in Palm Beach County were reading below grade level as measured by their Florida Standards Assessment (FSA).
A 3rd grader reading below grade level is 4x less likely to finish high school
A 3rd grader living below the poverty line and reading below grade level is 6x less likely to finish high school
A child who does not finish high school is 69x more likely to be in incarcerated
We know that fostering a love of learning and having access to books is key to improving literacy here in Palm Beach County. YOU can help change the statistics by donating Book Bundles for a classroom, grade level and/or a school.