The Education Foundation of Palm Beach County will be awarded $298,636.25 in funding through the Consortium of Florida Education Foundations (CFEF) in support of the Education  Foundation's School District Education Foundation Matching Grant Programs. 

Since 2001, the State of Florida has appropriated nearly $52 million to the Consortium for the School District Education Foundation Matching Grant Program – leveraging public funds to provide a $1 for $1 match to encourage private-sector investment and involvement for locally driven initiatives to advance student achievement.

Local education foundations work year-round to raise their cash match through corporate and foundation grants, fundraising events and individual contributions. In 2020-2021, matching funds will support 7 programs, over 165,000 students, 130 schools and 3,000+ teachers in Palm Beach County. The Education Foundation and the Consortium are accountable to the Florida Department of Education for all deliverables including reporting of measurable outcomes for each program funded. 
Local funders that support the Education Foundation's Matching Grant Programs include: Aerojet Rocketdyne Foundation, Bank of America, Carrier, Florida Power & Light Company, Lost Tree Village, PNC, The Frederick A. DeLuca Foundation, The Honda Classic, The Mary and Robert Pew Public Education Fund, The Miami Dolphins Foundation, Quantum Foundation, Regions Bank, SRG Technology, Ventus Charitable Foundation and Wells Fargo, to name a few.

These locally developed projects focus on one of more of these priority areas:
•    Literacy Initiatives
•    Under-Performing Students
•    Increasing Graduation Rates
•    Improving Teaching Quality
•    Career and Technical Education
•    STEM Education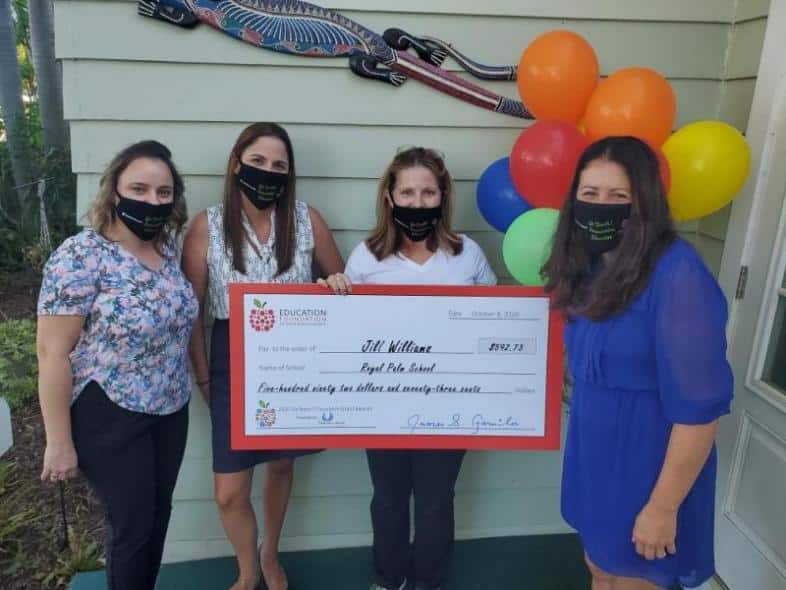 Be part of the impact and support YOUR Education Foundation today!