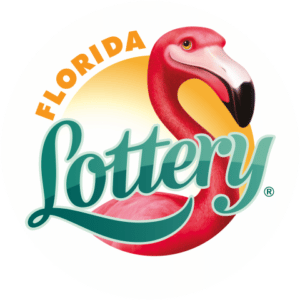 The $4,000 grant contribution from the Florida Lottery will fund Raiders Rock the SAT: Growing College Ready in a Virtual World, a pilot program at Glades Central Community High School is providing over four hundred junior and senior students, many of whom will be first generation high school graduates, the opportunity to participate in a rigorous SAT preparation program to increase their skills. As part of this SAT preparation program, AVID (Advancement via Individual Determination) students will facilitate study groups using the AVID tutorial process to bolster students' test taking skills and confidence in preparation for successful SAT performance. Students who demonstrate an 80% attendance rate during the preparation program and improve their practice test score by displaying measurable learning gains will also receive economic assistance in the form of SAT fee waivers. These waivers will help alleviate the economic strain many students and families faced with when registering for the SAT.
The Education Foundation of Palm Beach County's President/CEO, James S. Gavrilos stated, "For many students in Palm Beach County, attending college is a goal. For some it is a dream. But thanks to the Florida Lottery, for many others, it is becoming a reality! For the second year in a row, the Florida Lottery has awarded a grant to the Education Foundation to fund programs that prepare young people for college entrance exams. Through tutoring, test preparation and study skills, students who normally would never consider applying for college are getting their chance at a college education. What could be more impactful?"
This is the second year the Florida Lottery has awarded grants to local education foundations for projects that help students overcome barriers to earn a Bright Futures scholarship and encourage students of low socio-economic backgrounds to be prepared for postsecondary education. This year the Florida Lottery provided $40,000 to the Consortium of Florida Education Foundations to fund standout projects that support students and families in understanding and taking the next steps to successful postsecondary education.
"At the Florida Lottery, enhancing education for students in our state is at the very heart of what we do," said Florida Lottery Secretary John F. Davis. "We are proud to partner with the Consortium of Florida Education Foundations to give back and help students realize their dream of a brighter future."
For additional information on the Florida Lottery Bright Futures program, visit: https://www.flalottery.com/brightfutures
About Education Foundation of Palm Beach County, Inc.
The Education Foundation of Palm Beach County is the nexus of Palm Beach County's public-school system, the private sector and the community. The Foundation facilitates student achievement by supporting high quality public-education through partnerships, grants, events and public awareness. Established in 1984 by Palm Beach County business leaders, the Education Foundation serves as the philanthropic support organization for K-12 public education and partners closely with the School District of Palm Beach County and the greater business and charitable community to fund programs that close achievement gaps in learning and that create positive, measurable change for students. This is accomplished by using the funding to provide innovative classroom grants as well as providing quality professional development to foster excellence in teaching. Through a unique matching grant program, the Education Foundation works with corporate and private investors to fund innovative projects and curriculum that improve literacy and grade-level performance, increase graduation rates, support STEM and career academies and target support to low-performing students and schools. For more information on the Education Foundation please visit educationfoundationPBC.org About the Consortium of Florida Education Foundations: The Consortium is the membership organization for Florida's school district-wide local education foundations. Established in 1987, the Consortium connects individuals, organizations and financial resources to build the capacity and effectiveness of Florida's local education foundations. The Consortium now has 64 member foundations with 1,100 business and community leaders serving as volunteer board members. Collectively, they raise more than $82 million annually to support students, teachers and schools through a variety of programs. The Consortium has provided nearly $52 million to local education foundations since 2002 through various private- and public-sector partnerships, including the State of Florida School District Education Foundation Matching Grants Program. For more information about the Consortium, visit: educationfoundationsfl.org About the Florida Lottery Bright Futures Scholarship Program: The Bright Futures Scholarship Program is primarily funded by the Florida Lottery and was created in 1997 by the Florida Legislature to assist students in pursuing postsecondary educational and career goals. Since the program's inception, the Lottery has contributed more than $6.8 billion to send over 880,000 students to college.