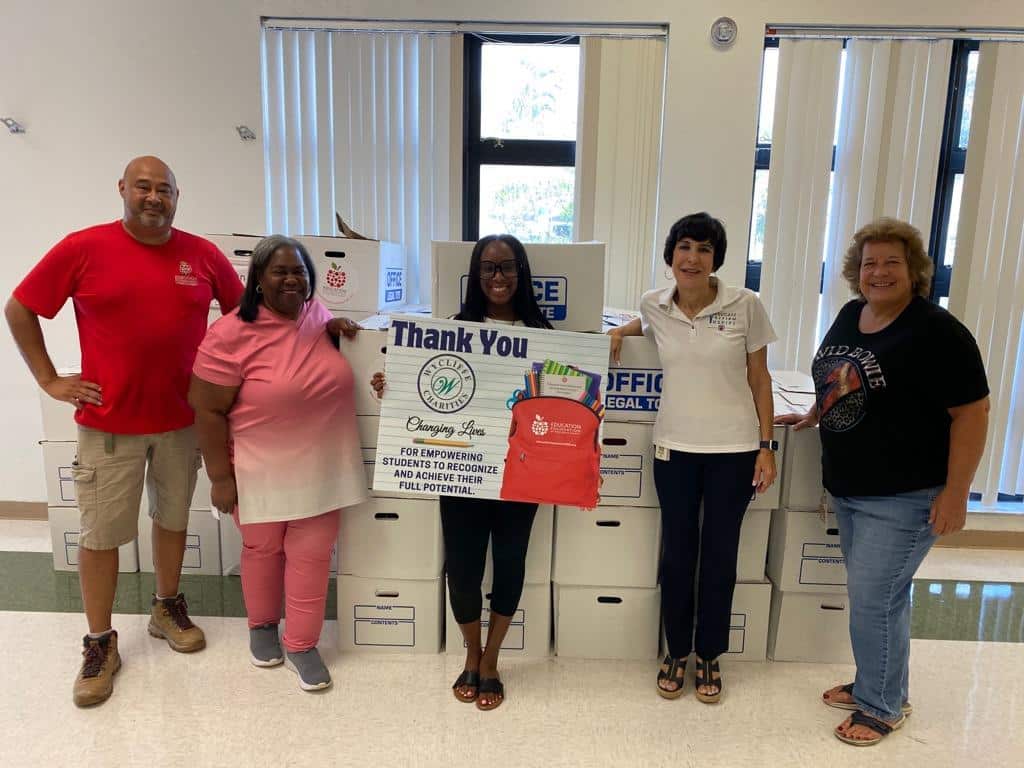 The Wycliffe Charities Foundation has been an invaluable partner in this year's backpack initiative, generously providing the necessary resources to 546 students from Indian Pines Elementary School. Thanks to their contribution, the students will have all the tools to have an excellent academic year – from paper to pencils, crayons to notebooks, and folders too!
Proctor Construction is committed to building futures! Their sponsorship of backpacks for the students at Jupiter Elementary is just one way we're laying the foundation for their academic success this year.  Together, we can build a brighter future for our communities, one student at a time.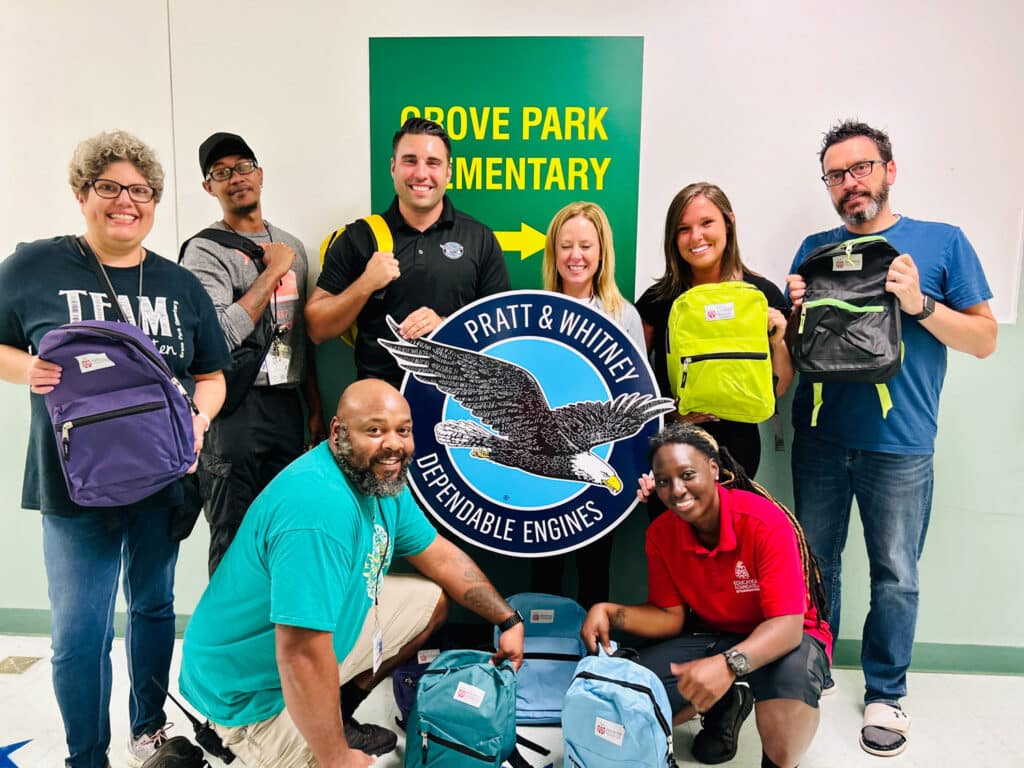 Pratt & Whitney is passionate about giving back to our community and investing in the future generation. Every child deserves access to the tools they need to succeed, which is why they proudly sponsored backpacks for Grove Park Elementary. By equipping students with the supplies they need to excel, they hope to inspire and empower the next generation of leaders. Thanks for making a difference in the lives of our local youth.