We're excited to share that our friends over at Carrier have just made the school year brighter for the students of Lake Park Elementary! Thanks to their incredible generosity, all of the kids will have backpacks filled with all the supplies they need for an awesome start to the year. A huge shout-out to Carrier for their commitment to education and for being such an incredible partner to our community. Here's to an amazing school year ahead!
At Coca-Cola Beverages Florida, they take pride in our commitment to the communities they call home. It's why they are dedicated to giving back and ensuring students have access to the tools they need to thrive. As part of our community outreach, they are providing backpacks to all of the students at Pleasant City Elementary. Because at the end of the day, investing in the future of our community means investing in our kids.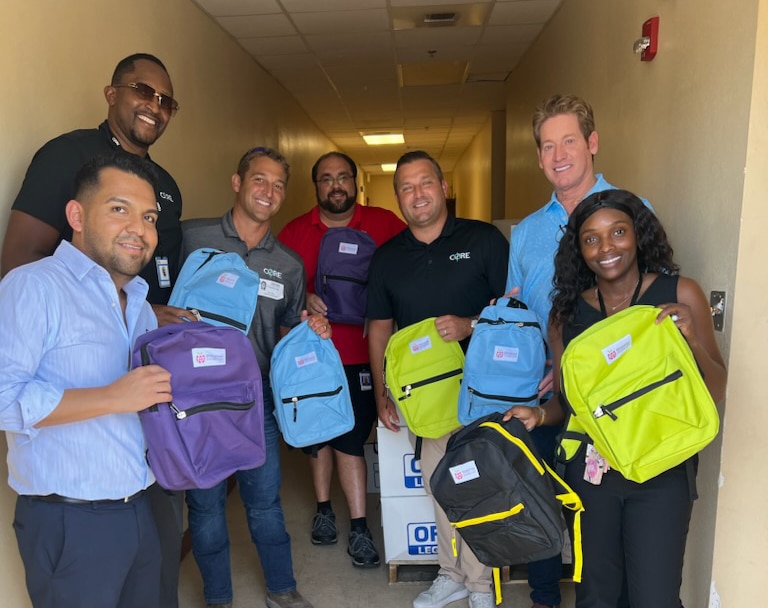 We believe that success isn't just measured by how much we achieve but by how much we give back. That's why we are so proud to work with CORE Construction. They aren't just building our new location; they are building lives. This year, they showed their commitment to education by providing Westward Elementary students with backpacks full of supplies to start the new school year. It's partnerships like this that make our community stronger and more resilient. Thank you, CORE Construction, for your unwavering dedication to making the world a better place.
We all know that banks exist to serve our financial needs, but did you know that some banks go beyond that? Seacoast is more than just a bank, they are an integral part of our community. They recently went the extra mile by packing and delivering backpacks to the students at Lincoln Elementary. As an educational institution, Lincoln Elementary serves an important role in shaping the future generation, and Seacoast is proud to have been able to help in such a tangible way. Kudos to the team at Seacoast for their dedication to serving the community!