We may be attorneys at law, but we are civic-minded at heart.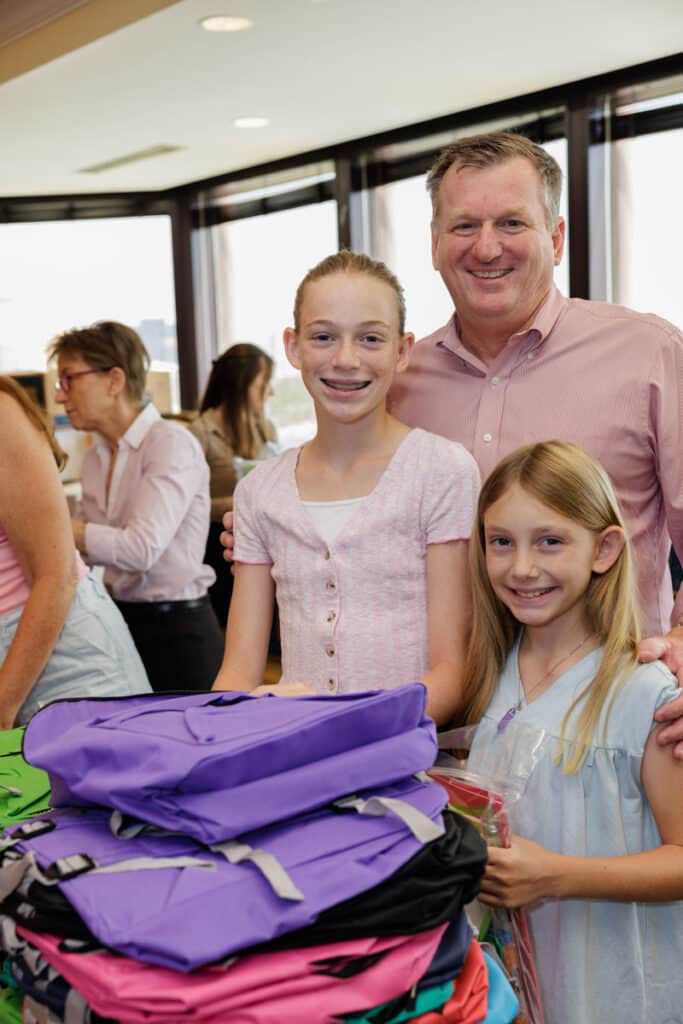 Since Gunster's beginning in 1925, Gunster's value has been measured not only by their commitment to clients, but also their dedication to the communities they call home. Employees are encouraged to donate their time, expertise, and resources across a range of business and philanthropic pursuits. By partnering with the Education Foundation of Palm Beach County, they can support local schools and students who need our help, strengthen relationships within the community, and contribute to developing a strong and sustainable society.
Greg Schwinghammer, a shareholder at Gunster, has a story to tell of his involvement with the Education Foundation, which eventually led to him joining the Board of Directors.
I was introduced to the Education Foundation by my late colleague and dear friend, Ed Tancer, a product of Palm Beach County public schools, and who served as the Education Foundation's Chairman of the Board.  Ed was a great attorney, but his passion was supporting community initiatives, and his primary focus was always the Education Foundation.
After Ed tragically passed away, Luke Kurtz of U.S. Sugar invited me to participate in a Red Apple Supplies drop at  Glades elementary schools.  Red Apple Supplies works to give school supplies to students in need so that public school teachers do not have to spend their own funds to provide the kids with the tools they need to learn.
Then Red Apple Supplies and U.S. Sugar developed a program to have Red Apple Supply bring the materials to the schools—so that the teachers in Pahokee, Belle Glade, and South Bay don't have to make the long drive into town.  Red Apple Supplies delivered pallets of school supplies in the Glades—and it was all given to the teachers so they could be the heroes to their students.  When I saw that event, I was immediately hooked into the mission.
I have raised five children in the Palm Beach County public schools in Wellington and Jupiter.  Two graduated from Wellington High School, one from William T. Dwyer High School, and I have a middle schooler at Bak Middle School of the Arts and my youngest child is at Beacon Cove Intermediate School.  (She was just named a safety patrol for next year, so we are five for five in safety patrols.)  We love the public schools and want to support them. In an effort to help carry on Ed's legacy (impossibly large shoes to fill), I've stepped into a supporting role to continue what he started.
Our County is growing.  We have a number of businesses moving to Florida, Palm Beach County in particular, from the northeast.  Those businesses want to be sure that there is a solid source of well-educated employees so they can thrive here.  A strong education system is essential for developing a strong and sustainable community. By supporting the Education Foundation of Palm Beach County, organizations can contribute to developing our thriving community.
Gunster and their dedicated employees understand the integral role of a robust public education in developing and fostering our local community. To show their commitment to this goal, Gunster will provide backpacks to every student at C.O. Taylor/Kirklane Elementary School. In doing so, they are guaranteeing that all pupils begin the academic year well-prepared and equipped to reach their potential.