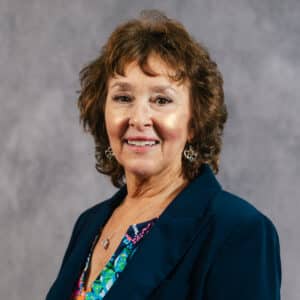 The Education Foundation of Palm Beach County is proud to announce that Lisa Park, Vice President, Business Development Officer of Seacoast Bank, has been appointed as the first female Board Chair. This marks a significant milestone in the Foundation's 39-year history, highlighting the progress being made in promoting gender diversity and empowering women in leadership positions.
Lisa Park brings with her a wealth of experience and expertise, joining the board of directors in 2015 and serving as the Program and Grants Chair for the last 4 years. Her dedication to the community and passion for educational excellence makes her the ideal candidate for this prestigious role. As Board Chair, Lisa will lead the Foundation's efforts in advancing educational opportunities and initiatives across Palm Beach County, ensuring that all students have access to a high-quality public education.
Under Lisa's leadership, the Education Foundation of Palm Beach County will continue the mission of supporting teachers, students, and schools through various programs and initiatives. Lisa's vision for the Foundation focuses on empowering educators, fostering innovative teaching practices, and enhancing student outcomes. Her commitment to collaboration and strategic partnerships will further strengthen the Foundation's impact on the educational landscape of Palm Beach County.
Lisa Park expressed her gratitude and excitement, stating, "I am deeply honored to serve as the first female Board Chair for the Education Foundation of Palm Beach County. I am very passionate about our mission and grateful to be able to help support our students and educators.  Over the past 8 years, having the opportunity to serve on this board and, for the past 4 years Chairing our Programs & Grants committee, has truly been a mission of love.   Education is the cornerstone of a thriving community, and I am committed to working alongside our dedicated board members, staff, and community stakeholders to make a positive difference in the lives of our students. Together, we will empower educators, inspire students, and shape a brighter future for Palm Beach County."