West Riviera Elementary students are starting their school year with hope and positivity, made possible by Wharton-Smith Construction and their donation of backpacks filled with necessary school supplies. The school will get an added gift from Wharton-Smith team later this school year as they begin construction on the NEW West RIviera Elementary School. 
The Sympatico Real Estate team realized how significant a good education is, so they visited Barton Elementary to show their support. They brought along backpacks and inspiring words for the students to get them excited for the beginning of the academic year.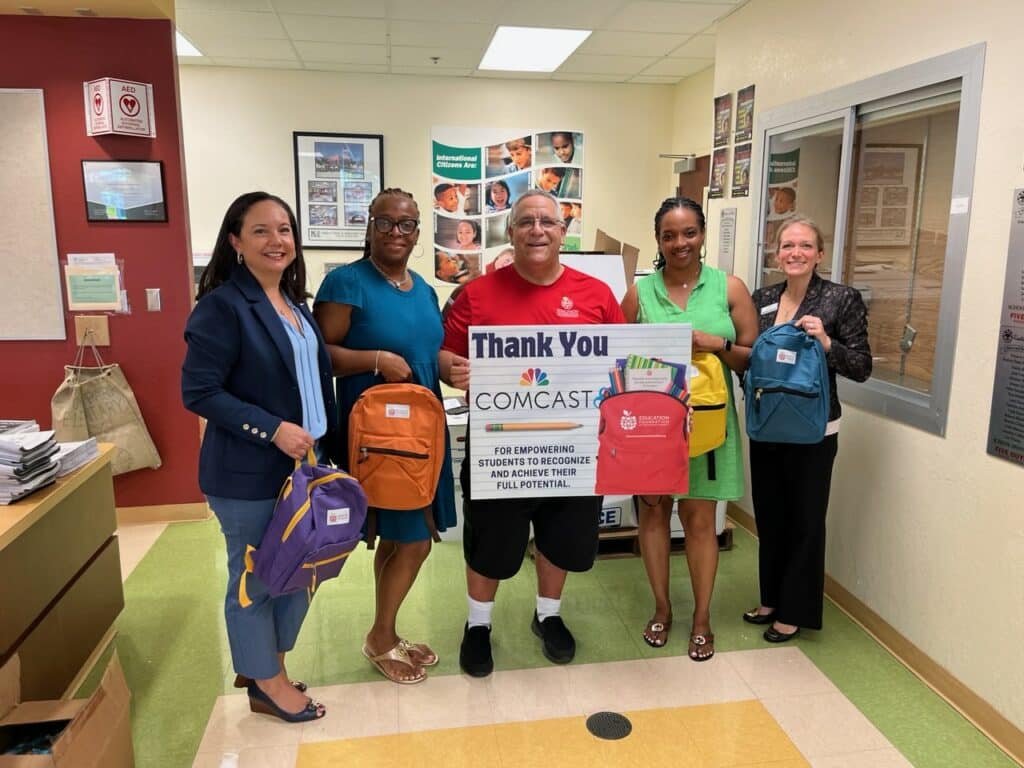 The Education Foundation and Comcast have partnered together to provide every student at Forest Park Elementary School with a backpack full of supplies. This generous act of kindness will allow all of the students to be well-equipped for the upcoming school year and sets them up for success in their studies. Through this collaboration, Comcast is demonstrating their commitment to the local community and ensuring that each student at Forest Park Elementary has access to the materials needed to succeed.
B&I Construction sponsored backpacks full of school supplies for the students at Crosspoint Elementary. The backpacks contained everything from notebooks and pencils to markers and rulers. Seeing the smiles on the kids' faces as they received their new supplies was heartwarming. Education is so important, and we're so thankful for B&I Construction supporting these young minds as they start another school year. 
Thanks to the Jezerinac Group for supporting the education of our little ones! Washington Elementary students have received backpacks full of supplies, which means they have all the tools they need to thrive this academic year. It is heartwarming to see the business community come together to make a difference in our community. The Jezerinac Group is setting an example of how every company should embrace its corporate social responsibility and invest in the future of our youth.