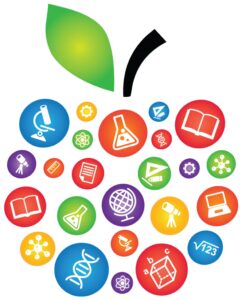 Teaching is the one profession that makes all other professions possible.
~ Todd Whitaker
The Education Foundation of Palm Beach County welcomed top educators and community partners to the Duncan Theatre at Palm Beach State College on Wednesday, September 29, 2021 to celebrate the 2021-2022 GoTeach! Classroom Grant Awards which honored teachers who collectively received $178,723.93 in grant funding for their innovative projects that will inspire classrooms, grade levels and schools through The School District of Palm Beach County. It was a night for teachers. A night to thank Palm Beach County teachers for their tremendous commitment and dedication to our students these past 18 months, and to celebrate the innovation and creativity they bring to the classroom.
The last year has been the year of the teacher," Education Foundation of Palm Beach County President/CEO James Gavrilos said to the audience of 100+ attendees in-person and virtually, during Wednesday's awards celebration. "You have chosen a profession and you honor us, you honor our children, you bring honor to the District, and every day, you bring honor to the profession of teaching and we cannot thank you enough."
GoTeach! Classroom Grant Awards fund individual teacher projects up to $1,000 and team projects up to $1,500 which are made possible due to the School District Education Foundation Matching Grant Program through the Consortium of Florida Education Foundations and our local business and philanthropic community. For the second consecutive year, The Frederick A. DeLuca Foundation supported the program through a generous grant contribution funding GoReach! High Impact Grant Awards of up to $3,000. Angelika Schlanger, Executive Director, shared a heartfelt message to the teachers, "We are happy that you are able to use these grants to do exciting projects and initiatives with your students and to make sure that they can thrive academically, socially, emotionally and beyond."
New to the program this year is the inaugural GoTeach STEM! Innovation Awards and GoTeach FINLIT! Innovation Awards, made possible by the generous grant contribution by the Stiles-Nicholson Foundation. David Nicholson, president, said, "Our trustees consider the GoTeach! Awards as excellent mechanisms to incentivize and support teachers in the School District of Palm Beach County. Our hope is to take these initiatives to the next level by introducing our inaugural Innovation Awards for GoTeach STEM! and GoTeach FinLit!. Teachers have a leveraged impact on society via the large number of students that are influenced by them. Accordingly, we feel strongly that teachers need to be supported, especially in a few key subject areas which help the students succeed in life." Both grant awards funded teacher projects of $5,000 with 80% of the program budget is expected to cover the cost of the program implementation and 20% will be awarded to the teacher or split between a team of teachers who partnered to create and implement the program.
"The Education Foundation is humbled by what our teachers do every day in the classroom for our children," said Jim Moore, Education Foundation Board Chair and executive with UnitedHealthcare. "We are honored to support the GoTeach! Classroom Grant Awards that bring together the School Board, district staff, and our generous community and business partners to recognize some of these amazing teachers and fund their fantastic projects to help our students excel."
Click HERE to watch the 2021-2022 GoTeach! Classroom Grant Awards.
Congratulations to all the GoTeach! Classroom Grant Award recipients!