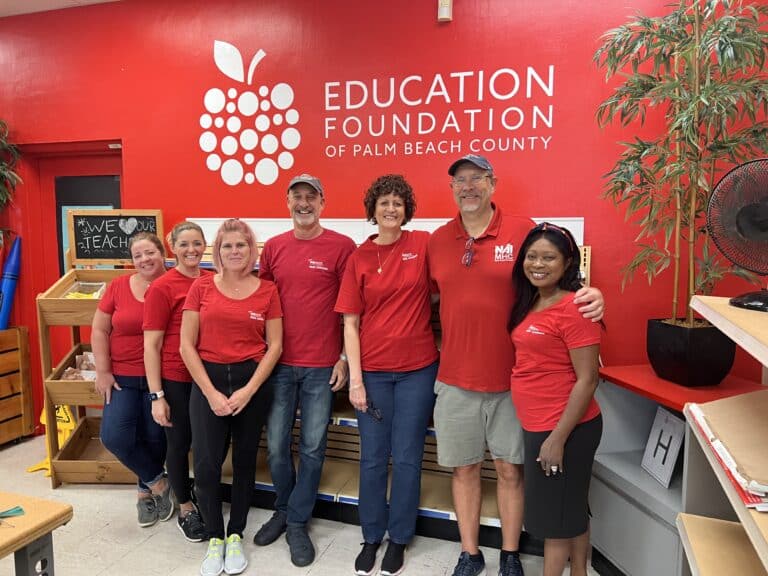 "NAI/Merin Hunter Codman is proud to contribute our time and resources to the Education Foundation of Palm Beach County.

Our Real Leaders program has allowed us to give back to the community that we have served for over 30 years.  A community we have long believed is the best place to live and work in the United States. 

There's nothing more fundamental to Palm Beach County's long-term success than the strength and quality of our public school system.   It is now, more than ever, a critical time for the business community to step up and support the EFPBC to provide Palm Beach County's public schools with the resources they need to ensure that all of Palm Beach County's children have the opportunities and the tools they need to grow and succeed."

Jordan Paul, Chief Executive Officer, NAI/Merin Hunter Codman
Corporate responsibility is more than philanthropy – it's about making real differences by finding the essential connection between an organization's values and the community's needs. This past year, more than ever, many of our corporate partners demonstrated their mission to make a difference by adjusting to new and increased ways of volunteering, including our Champions of Education, NAI/Merin Hunter Codman!
Thank you NAI/Merin Hunter Codman for continuing to be a pillar in our community.  Their commitment to education is truly inspiring.
It takes a team of dedicated volunteers to help operate our Red Apple Supplies Store , and we are always inviting new members to join our family!
Whether you are stocking shelves, sorting supplies, assisting teachers, or packing and delivering curbside orders, volunteers are the heart of the Education Foundation of Palm Beach County!