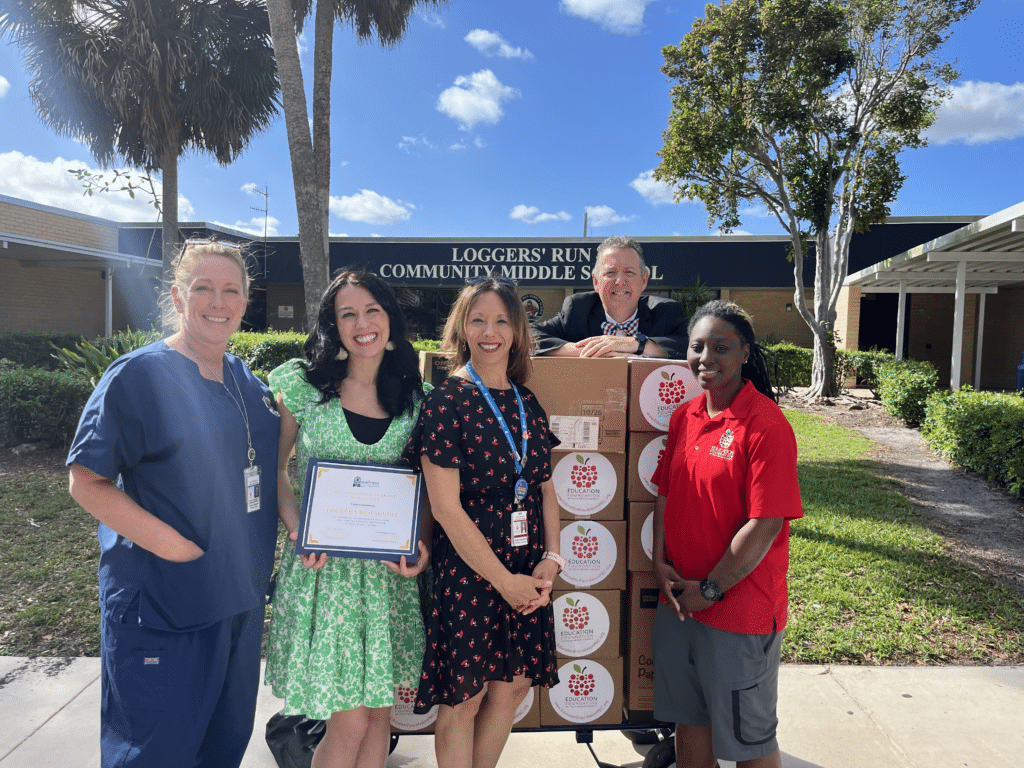 Nicole Pero, a new Wellness Champion at Loggers Run Middle, is off to a fantastic start in her role!
She is eager to share wellness resources with her employees and truly cares about her
coworkers' health and well-being. In her first year as champion, she organized a Wellness Wall
contest to engage her staff in social wellness and health education. She is always willing to help any
employee that needs it, and in a timely manner. She was also very quick to learn what was needed
for this position and how to excel as a champion.
Nicole's positivity and passion are key to her champion success, but it also helps that she has
the tremendous support from her administration and partners. Loggers Run Middle School Principal
Krista Rogers, the PTSA, and the Loggers Run family have done a great job supporting the staff with
healthy snacks/beverages (in the teacher lounge, teacher celebration cart, staff mailbox treats, staff
breakfasts/lunches, etc…), Staff Wellness Challenges, eLearning classes, Teacher VS Student
Athletic Sports Games, and more! The staff is very appreciative of all that they do! The staff
recognizes each other through the teacher of the month, creates surprise celebrations for each
individual, work with counselors, SEL lessons, and more.
Loggers Run Middle is off to a great start in 2023, focusing on their employees' health and well-being,
and we can't wait to see what they can accomplish next!