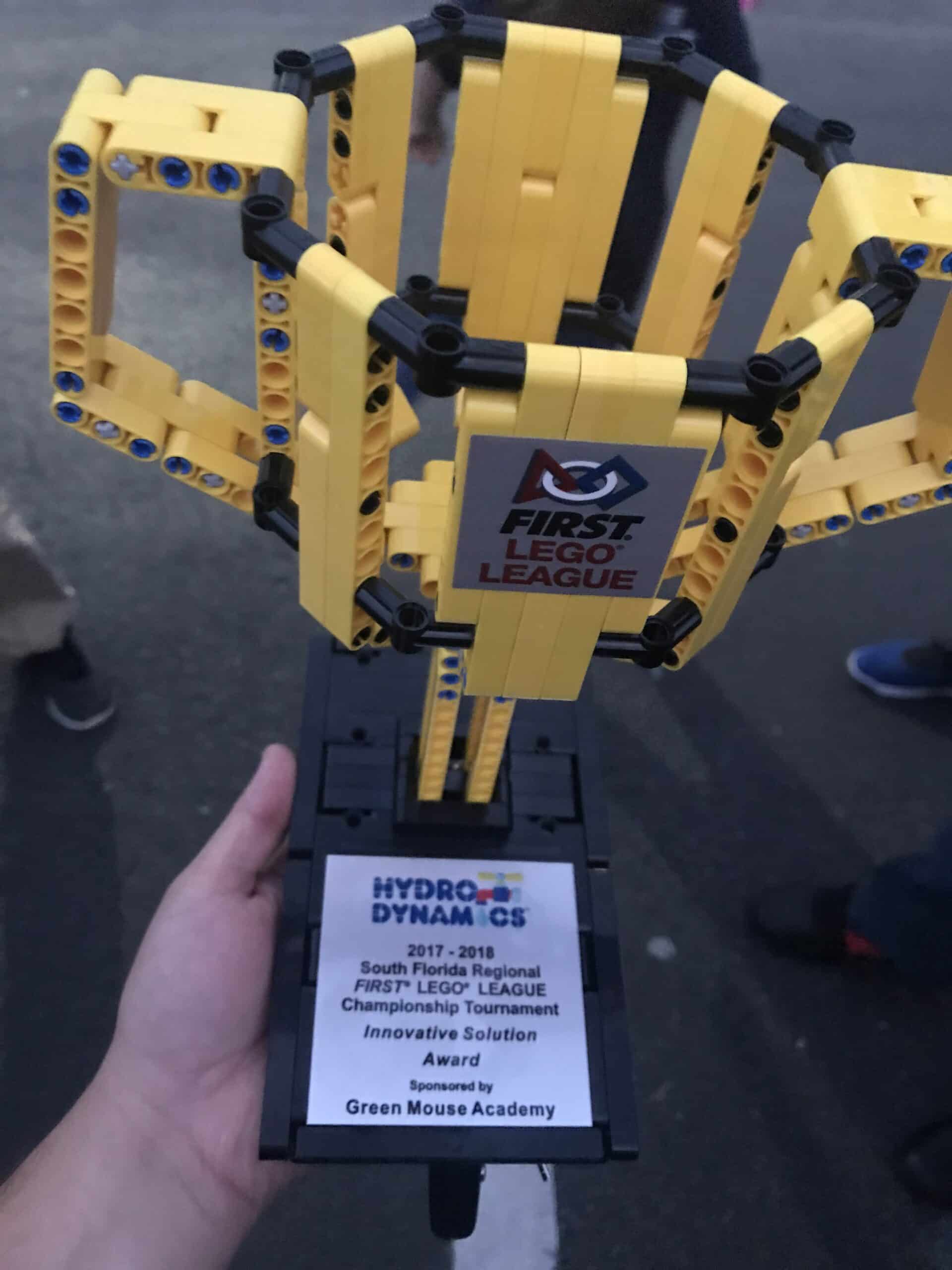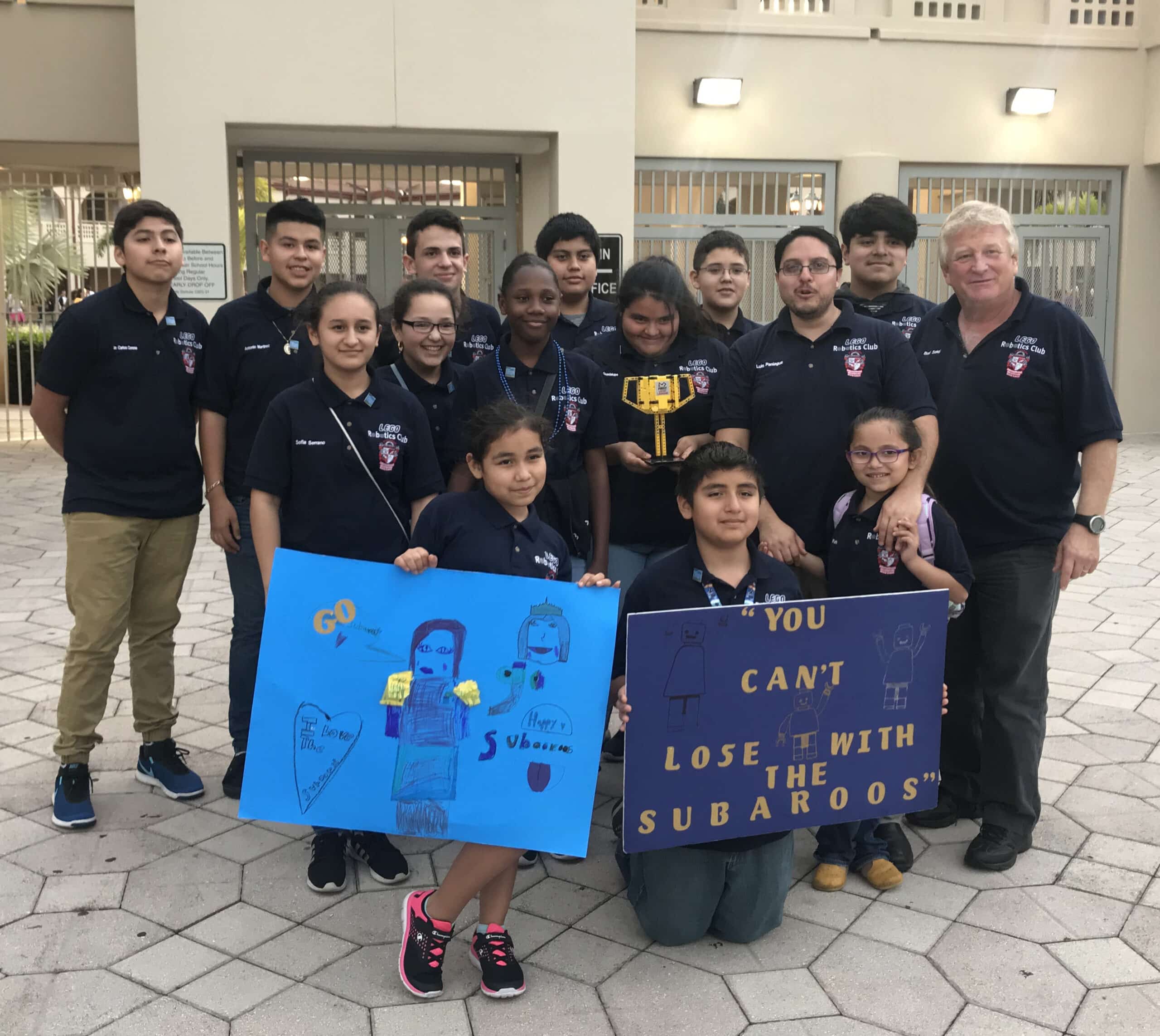 In 2019, seven dedicated Pahokee Middle School Robotics students created a never-seen-before solution for kidney stones in space when preparing for their upcoming robotics competition as part of a program funded by the Education Foundation of Palm Beach County, Ventus Charitable Foundations, and Aerojet Rocketdyne Foundation as part of the State of Florida's School District Education Foundation Matching Grant Program through the Consortium of Florida Education Foundations. This affliction is reported to affect roughly 7% of our astronauts. After confirming the veracity of their theoretical medical solution with the Applied Physics Lab at the University of Washington (Seattle) – a laboratory that had already been in partnership with NASA regarding this issue – they developed a "One of a kind" viable solution. The students went on to compete with this research and work in the National First Robotic League Competition.
Five years after the success of the research, the University of Washington invited these seven students to spend a week interning with its professors and department heads to further develop medical technology. The internship program funded by Verizon, Boca West Children's Foundation, Healthier Glades, along with several businesses and individuals, including professors from the University of Washington, aims to help the students comprehend and apply the research process to commercialization. 
Students will learn the research process from concept to product at the highest level and will expose students to campus life at a prestigious university.   It's the opportunity of a lifetime! Who knows what great impact these young minds may have on the world?
Their teacher, Mr. Sokol, a retired from medical device development to teach middle school science, wrote these descriptions about each of his students:
Johnathan: You are an entrepreneur at heart. Since I have known you, you have always stepped out of your comfort zone. For this project, you stepped out of your comfort zone. It took guts to call all those world experts (Wasn't it 20+?) and gave our team an opportunity to be heard. By the time you approached the University of Washington, you had your 2-minute elevator pitch ready to go. You opened the door for Pahokee Robotics to get the chance to be seen as having a viable idea worthy of an audience with NASA!  Not only are you an entrepreneur but you also are a general contractor, skillfully sharpening your overall skill sets whenever and wherever needed. The growth I have seen in your abilities to work in a host of different teams allows you to gain trust and friendship with anyone who works with you. I look forward to seeing you in action again on this possible internship. 
Roberto: We wouldn't be here without you. You are the most intuitive programmer I have met in the past 42 years. I have started tech companies, hired and was partners with two of Canada's leading programmers. Roberto, your coding is on par if not better than their coding. I'm very happy you are interested in this possible internship.
Sofia: I'm so happy you are interested in participating. You are one of the most focused and driven students in Pahokee. I miss being in Robotics seeing your analytical abilities in solving the most difficult problems. Your abilities have always made our team better. Your very dry sense of humor has always made our projects tasks fun. Love that you're interested.
Tracey-Ann: I'm impressed with your drive to see your innovation through. Often people who are quiet don't get enough recognition. I always recognized how amazing you are. You are the glue that holds teams together. You are the person who steps up and takes on the task's others will not. You are the person who performs any task with results that put you at the top of your class. I look forward to having you and the team back together again.
Emma: I'm so excited you are back at Pahokee! You are a brilliant, super personable awesome person! You are so lucky to have friends and family that love you and support you. With that support in you and believe in yourself you the past is the past and you have your whole future ahead of you. You deserve this internship. You were the best spokesperson who truly understood PHD concepts. Never forget that.
Alondra: I'm very glad you are interested in the possible internship at University of Washington. I want to continue to support your career and university dreams. You are one of the most gifted persons, intellectually and socially that ever passed through my door.
Nayeli: I hope you realize that you are a natural born leader. The Qualities of a leader that you possess. 
Ability to listen to your team
Understand the requirements of the objective.
Working through others accomplishing the task while ensuring everyone has ownership of the solution.
Acknowledging each person's contribution and empowering them to use their particular strength, elevating the whole (Solution) so that it's greater than the separate parts.
Celebrating success.
Nayeli, although it's not spoken and you may not have seen yourself as this amazing leader, as an outsider, I witnessed your growth into that person. I'm so happy that you are interested in the potential internship.
 Consider lending your support to provide these students with an opportunity they never dreamed possible. Click here to donate.